Deal with unpleasant surprises and ongoing issues effectively by hiring our garage door repair services. Our qualified technicians use proven techniques, advanced precision tools and strong and durable spare parts to fix openers, hardware and panels perfectly. We work with all types of overhead door systems no matter what their make is or how old they are. This is also applicable to our maintenance service. All components are properly cared for and repaired and replaced timely when needed. Sooner or later, it will be time for replacing the entire system including the electric operator. Outsource the work to our team to get it done perfectly in the shortest time. Get in touch with us to share what solution you require and you will receive it without delay.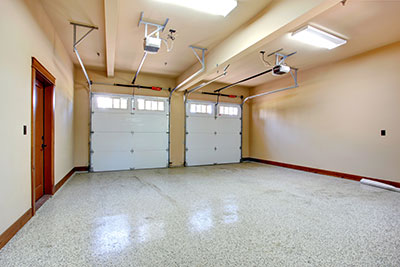 We carry a full line of garage door openers from many manufacturers
This allows our customers to have the option of replacing their opener with a similar model from the same manufacturer, or selecting a completely new company's brand. Our technicians can install and service many name brands including the following:
· Genie
· Liftmaster
· Chamberlain
· Craftsman
· Sears
· Marantec
If you need a new garage door opener in Fresh Meadows, give us a call and we will be glad to help.
We can service and maintain multiple styles of garage door openers. Every manufacturer has its favorite mechanism when it comes to opening and closing a garage door. We can handle screw drive, chain drive, and belt drive, among others. We also provide full service for the garage door safety sensors and your garage door as well. If you are having trouble with your residential or commercial garage door, we are the place to call. Our Fresh Meadows technicians can always do the work on your garage door opener the same day you call. We carry common parts on our trucks to save you time and money.
So what do you need to know about your Fresh Meadows garage door opener service? First, garage doors are usually quite reliable. Every now and then the opener will give you a bit of trouble. If your screw drive, chain drive, or belt drive starts giving you a hassle, give us a call. Secondly, you may need to replace your garage door opener at some point. When you are ready, remember we carry top manufacturers like Genie, Liftmaster, Chamberlain, Craftsman, Sears, and Marantec. Our contact information is available in that way you will find us quite easily. Remember, we offer the best residential garage door service in the neighborhood; we are the garage door service company you can rely on.