Garage Door Repair Fresh Meadows
Call Us Now 718-924-2672
We are a team of technicians with years of experience in the field of garage doors. We also have quite a history and have established ourselves as a reputed and reliable service provider in New York. It is certain that we can provide the best in quality garage door repair services.
Some of the brands we provide service for:
Genie, Liftmaster, Sears, Craftsman, Allister, Chamberlain, and more!
Address:

69th Avenue
Fresh Meadows

,

New York
Zip code:

11365
Hours of Operation:
We accept cash, credit cards, and checks.
Quality products and services offered at one of the most respected garage door companies in Fresh Meadows area. Experienced team of technicians ready to fix any problem.
The perfectly working overhead door which is absolutely safe and secure is not a dream. It is a reality with the services of our professional company, "Garage Door Repair Fresh Meadows ". Our core goal is to serve customers effectively and with complete dedication. The immense service range includes repair, maintenance, replacement, and emergency assistance. We do it all for clients from fixing a bent track to replacing an entire door. We serve doors, hardware components, and openers regardless of the make or brand.

Our Response Is Fast and All Needs Are Covered
Effectiveness, speed, and trust are the some of the core goals of our service. Our proficient team consists of expert technicians and friendly customer support specialists with extensive experience. All of our flexible mobile same day crews are fully equipped with spare parts and advanced tools. They meticulously fix even the most specifically designed torsion and extension springs. Garage door opener repair is another one of our specialties. Whether there is a belt drive unit with broken moving gear or damaged trolley of a chain drive device, trust us to provide the ideal resolution in the shortest possible time. For dealing with decayed wood garage door panels or rusty steel doors, we are the right people for the job. Our urgent emergency service is renowned for being fast and completely reliable.
With professional maintenance service, any overhead door is perfectly safe, secure, and performs exceptionally. It is our unwavering commitment to take care of everything from the bottom seal to the opener and its accessories. As specialists, we know when it is time for doors and openers to be replaced. We provide not only professional advice, but do all the work on the replacement project. All details are taken care of by knowledgeable and dexterous technicians in New York.
Our job is focused on delivering the most effective and safest solutions in any situation. At the same time, we are committed to educating customers about the operation of garage door parts and electric operators. When you know that something is wrong, reach out to us quickly so the problem is resolved straight away. You simply need to approach us with a question.
Is there something wrong if I can see light coming through the sides of the door? This indicates that the weather seals have worn-out and no longer provide the required protection and level of energy efficiency. The skilled technicians of garage door repair company in Fresh Meadows replace the old weather strips with new ones which are effective, durable, and reliable. Expect excellent results in no time.
Why is my door getting opened on its own? This is typically due to malfunctioning of the garage opener remote. After the door is closed, it sends a signal for opening to the receiver without you doing anything. Our crew will provide full inspection to the remote and the opener's logic board and provide complete repair.
We eliminate these and all sorts of other issues completely without wasting any time. Our maintenance service works to provide effective problem prevention and helps to extend the useful life of the entire system. Eventually, garage door replacement will be required, however. We will do the job and help with the selection process. Let's get started.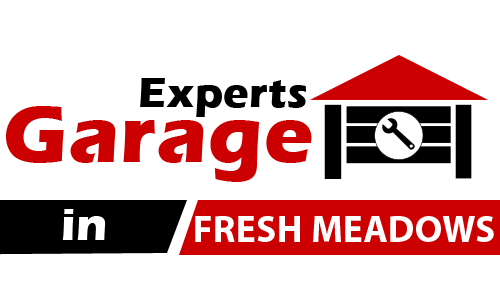 * The right size - The measurements are taken by our technicians so that the door has perfect dimensions.
* Make and design - Wood is naturally beautiful and highly durable, but it requires complete moisture protection and considerable maintenance. Steel is strong and durable. The steel units can have two or more layers including a layer of insulation. The glass and aluminum doors are gorgeous and weather-resistant, but do not provide for energy efficiency.
* Decorative options - The PVC overlay is popular because it can be made to resemble wood. Decorative handles and hinges in various styles can be added as well.
For the best service from a top contractor, you can count on us completely.